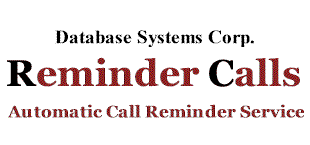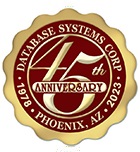 Jury Duty and Court Date Reminders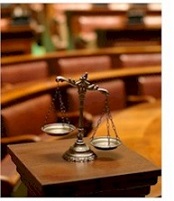 Database Systems Corp. (DSC) has been a recognized leader in computer software and telecom solutions. These solutions include automatic call processing services which are ideally suited for reminding citizen of upcoming jury duty.
Jury duty can be scheduled days, weeks or even months ahead. The number one reason that a citizen misses this duty is because the notices are forgotten or the citizen forgets the date and time of the duty.
It is often not practical for the courts to notify each citizen personally of these jury selection dates and this is left up to the citizen to remember these appointments. Missed jury duty costs both the courts (from a management and productivity perspective) and the citizen alike.
Automatic Juror Notification Reminders
Our reminder service can automatically send notices to citizens, reminding them of upcoming jury duty. With this automatic reminder service, our phone systems can send citizens a recorded phone message that includes the date, time and court location to fulfill their jury duty.
If the potential juror needs to cancel or re-schedule the jury selection appointment, a simple touchphone response can be provided in the message and the call can be automatically transferred to a court officer or administrator for rescheduling.
Personalized information regarding the jury duty (such as the citizen's name, date and time for the jury duty, court location, etc.) can be included in these voice reminder notices.
Contact DSC to learn more about our phone services including this jury duty reminder service.
Register Online And Save!
DSC now provides an online signup for both non-profit and business organizations wishing to use our call reminder services. Signup is easy and free! Our competitive rates are affordable, even for the smallest calling campaign.

Start Calling In Just Minutes!. Using our new online signup lets you get started immediately with your calling campaign. Simply create an account and agree to our standard terms and conditions. Then download your list of phone numbers and record a message. We accept major credit cards and for as little as $25, you can begin calling. Its that simple!

Both emergency and non-emergency call reminder services can be provided by DSC.

To register online, click on the the online registration image or button on the right.


---
Contact Us Today
Contact DSC to learn more about our call reminder services and phone systems.