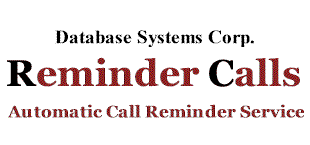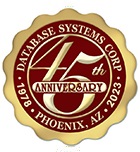 Send Reminder Notices By Phone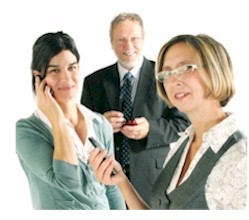 Database Systems Corp. (DSC) is the established leader in providing call center phone technology including systems and application development services. DSC is also a leading provider of call processing services including phone answering services and call reminder services including voice and text message reminders.

Sending phone reminders to a large group of call recipients using automated technology is gaining popularity, particularly with targeted phone audiences such as clubs, churches, and schools. Reminder systems can be used to send reminders and emergency notices to members of a community during a disaster or emergency alert or to simply send daily reminders for appointments or medication reminders.

Commercial telephone reminders can be sent to selected groups of customers all at once. Emergency or alert reminders can be delivered to community members in the event of a disaster that affects a large population in a geographic area.

Pre-recorded group reminder messages can be delivered to both individuals and answering machines. If our voice broadcasting software detects a no answer condition or busy signal, the reminder phone message can be delivered at a later time.

Contact DSC to learn more about our call reminder phone systems and reminder software.
Register Online For Call Reminder Service
DSC now provides an online signup for both non-profit and business organizations wishing to use our call reminder services. Signup is easy and free! Our competitive rates are affordable, even for the smallest calling campaign.

Start Calling In Just Minutes!. Using our new online signup lets you get started immediately with your calling campaign. Simply create an account and agree to our standard terms and conditions. Then download your list of phone numbers and record a message. We accept major credit cards and for as little as $25, you can begin calling. Its that simple!

Both emergency and non-emergency call reminder services can be provided by DSC.

To register online, click on the the online registration image or button on the right.


---
Bayhill Homeowner's Association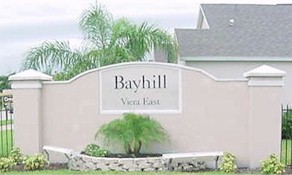 "The Bayhill subdivision was started in 1999 and is currently finishing up with phase 3. The Ownership of the Bayhill Homeowner's Association changed hands in April 2002." - www.bayhill.org

Bayhill Homeowner's Association has contracted with DSC to send calls with reminder notices to its members on a periodic basis. Utilizing our call center that specializes in voice broadcasting reminders, Bayhill can contact its members with phone reminders of upcoming special events, meetings, and in particular during emergencies such as hurricane alerts and severe weather warnings.
---
Call Reminder Reports
Obtaining real time reports is an integral feature of our voice and SMS reminder service. This reporting system lets you observe and manage the performance of your reminder campaigns with clear and meaningful displays.

Voice broadcast graphs and charts of operational statistics let you measure the effectiveness of each call reminder campaign as it is running.

The statistical information contained in each of these reports can be downloaded into a spreadsheet format, allowing you to customize your own reports.
Contact Us Today
Contact DSC to learn more about our reminder service and call notification products, software and services.



Community Services
Medication Reminder
Latchkey Kids
Emergency Broadcasting