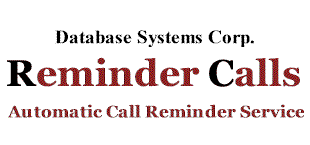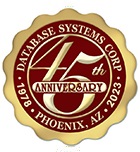 Bill Reminder Services and Phone Systems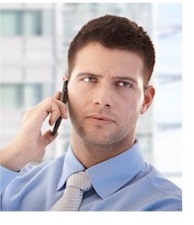 Database Systems Corp. (DSC) is a leading provider of call processing systems and software including message and reminder broadcasting solutions. DSC provides both call delivery phone systems and outsourcing services.

Database can improve the productivity of your bill collections department by automating the bill payment reminder process. Our automatic phone dialing system can call accounts that are past due and play a simple pre-recorded message informing the individual of the late payment.

This message may contain information unique to each payee and give special instructions on how to bring the account current.
What Is An Automatic Bill Reminder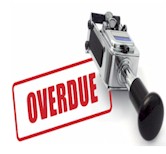 An automatic bill payment telephone reminder is a recorded message sent by phone (without an operator or collections person) that reminds an individual that a payment is overdue.

Bill reminders simply notify the call recipient of the delinquent status on an account. This pre-recorded message can also contain specific information unique to each call recipient. This notice may be all that is required to effect a payment if the payee simply forgot or lost a bill. Notices can contain information about what action the individual needs to perform.


Contact DSC to learn more about our phone services including this bill payment and reminder service.
Register Online And Save!
DSC now provides an online signup for both non-profit and business organizations wishing to use our call reminder services. Signup is easy and free! Our competitive rates are affordable, even for the smallest calling campaign.

Start Calling In Just Minutes!. Using our new online signup lets you get started immediately with your calling campaign. Simply create an account and agree to our standard terms and conditions. Then download your list of phone numbers and record a message. We accept major credit cards and for as little as $25, you can begin calling. Its that simple!

Both emergency and non-emergency call reminder services can be provided by DSC.

To register online, click on the the online registration image or button on the right.


---
Central Maine Medical Center (CMMC)

"Central Maine Medical Center is located in Lewiston, a geographic and economic hub for central and western Maine. As a tertiary healthcare center, CMMC offers a host of sophisticated services, including cardiac surgery and comprehensive cancer care. CMMC supports a designated trauma center and LifeFlight of Maine's Lewiston base. With these vital emergency response and critical care transport capabilities, CMMC serves a huge region of Maine."

Database Systems Corp. (DSC) was selected by CMMC (Advanced Collection Services) to provide automatic late payment reminders and collection notifications using our voice broadcasting technology.
---
Other Automatic Phone Reminder Applications
Automatic reminders can be used in a wide variety of applications. Here is just a sample of these call reminder applications:
Contact Us Today
Contact DSC to learn more about our bill reminder services and phone systems.