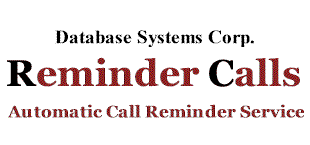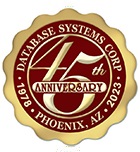 Send Reminder Calls To Customers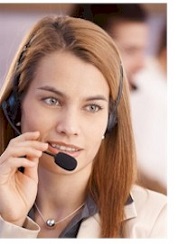 Maintaining contact with your customers is one of the most effective ways to retain customer loyalty and repeat business. Sending automatic phone reminders to these clients is an easy and cost effective way to maintain this contact.

Database Systems Corp. (DSC) provides call processing solutions including state-of-the-art phone systems and outsourcing services. These include voice reminder call services that are ideally suited for delivering customer reminder calls.

Employing our own voice broadcast systems, our call processing centers can deliver phone reminders quickly and efficiently. Pre-recorded messages can be delivered to either answering machines or to individuals reminding them its time for an oil change on their automobile or that its now the season to have their office windows cleaned.

Personalized information from your customer database (such as name, date of last service, warranty dates, etc.) can be included in these automatic customer reminders. The reminder calls can even include a menu selection option using IVR technology from DSC.

Contact DSC to learn more about our customer call reminder services.
Customer Reminder Calls Work!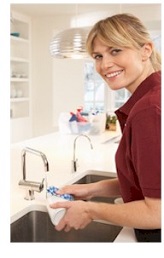 Most companies that provide recurring services (such as seasonal window cleaners and carpet cleaners) rely on existing customers for a good part of their business.

And this is the least expensive revenue to generate since the cost of acquiring new clients is often 3 to 4 times more than the cost to obtain repeat business.

According to consultant and author Andy Engstrum, using the Reminder Call is:
A fast way to generate income and sales now
A great way to reconnect with previous customers and is considered a courtesy, not a nuisance
One technique that will dramatically help your window cleaning business succeed by creating an ongoing relationship with your previous customers
Will greatly reduce or completely eliminate your advertising costs
Register Online For Automatic Call Reminder Service
DSC now provides an online signup for both non-profit and business organizations wishing to use our call reminder services. Signup is easy and free! Our competitive rates are affordable, even for the smallest calling campaign.

Start Calling In Just Minutes!. Using our new online signup lets you get started immediately with your calling campaign. Simply create an account and agree to our standard terms and conditions. Then download your list of phone numbers and record a message. We accept major credit cards and for as little as $25, you can begin calling. Its that simple!

Both emergency and non-emergency call reminder services can be provided by DSC.

To register online, click on the the online registration image or button on the right.


---
Customer Reminder Call Applications
Customer reminder service calls are ideally suited for businesses and companies that provide a recurring service to their clients. These customers may be other businesses, households or individuals. Here is a brief list of these types of services:
Oil Change Reminders - contact clients every 3 months for oil change reminder
Pest Control Reminder - call customers when an exterminator is coming to the house
Window Cleaning Reminder - contact customers reminding them its time for a cleaning
Carpet Cleaner Reminder - call existing customers asking if its time for a cleaning
Landscape Reminder - contact homeowners about tree trimming and general cleanup
Dental Cleaning Reminder - contact patients who are due for a dental cleaning
Physical Checkup Reminder - call regular patients when its time for an annual checkup
Warranty Work Reminders - contact customers when a product warranty service is due
Additional Call Reminder Applications
Automated call reminder calls can be used in a wide variety of applications. Here is just a sample of these automated phone reminder applications:
Contact Us Today
Contact DSC to learn more about our call center technology products, software and services.