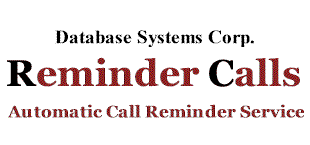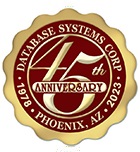 Missed Appointments Reduced By Reminder Service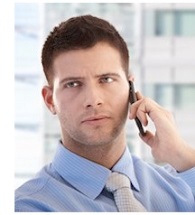 Database Systems Corp. (DSC) has been developing call processing applications for communities and businesses for several decades. This technology is ideally suited for phone reminder applications such as appointment reminders.

Professionals such as a doctors and dentists rely on appointment scheduling to keep their practices ongoing. Patient appointments must be scheduled weeks or even months ahead. Many practices require the receptionist or administrator to call each patient as a reminder of the appointment. Missed appointments are commonplace among the medical and dental professions.

Database Systems Corp. provides a web-managed program that can help reduce these missed appointments. In a recent study conducted regarding the attendance at psychiatric appointments, researchers found that appointment show rates were as low as 43%. Using phone reminders increased the show rate to over 90%! The cost attributed to even one missed appointment could offset an entire months worth of phone reminder service.

Contact DSC to learn more about how to reduce missed appointments using our phone reminder software and services.
Problem - Missed Appointments
A recent study at Johns Hopkins (*) of medical appointments and noshow rates determined that:
"Published average show rates (SR) are 58%; young patients and those with low income patients are more likely to no show. 'I Forgot' is the most common reason for a no show.".
The study concludes:
"Computerized telephone reminders can be effective in contacting inner city, primary care patients and improving show rates, including among Medicaid patients..."
The DSC appointment reminder service can automatically send phone messages or text message reminders to patients and clients, helping to reduce missed appointments and relieve the adminstrator of the task of manually calling these individuals. With our appointment call reminder service, our phone systems can contact individuals in a professional and courteous manner.


---
How Does This Service Work?
Our appointment reminder service can be managed online and is easy to use. Simply record your basic message(s) and send us a list of your appointments from the internet. We can even automate this process by accessing your appointment database.



Your recorded phone message can be played to either individuals or to answering machines. These message inform each individual of the upcoming appointment such as a doctor's or dental office visit. A different message can be recorded and played to an answering machine versus an individual. Message can be either voice or SMS reminder text. Simple to complex phone menus can be developed using touchphone responses.



Information from your appointment database (such as name, appointment date and time, location of appointment, etc.) can be included in these voice broadcasting reminders. Multiple reminder calls can be performed at the same time, each with its own set of rules. Our appointment reminder service can conform to your specific service requirements.

If your client or patient needs to cancel the appointment, a simple touchphone response can be entered and the appointment can be cancelled automatically. The call can also be transferred to one of your staff for rescheduling or routed to an outside third party, such as your office answering service.
Register Online And Save!
DSC now provides an online signup for both non-profit and business organizations wishing to use our call reminder services. Signup is easy and free! Our competitive rates are affordable, even for the smallest calling campaign.

Start Calling In Just Minutes!. Using our new online signup lets you get started immediately with your calling campaign. Simply create an account and agree to our standard terms and conditions. Then download your list of phone numbers and record a message. We accept major credit cards and for as little as $25, you can begin calling. Its that simple!

Both emergency and non-emergency call reminder services can be provided by DSC.

To register online, click on the the online registration image or button on the right.


---
Communications Workers of America, AFL-CIO

"The New Jersey Nurses Union (N.J.N.U.), a member of the Communications Workers of America (AFL-CIO), was organized to foster the general welfare of its members and exists for the purpose of addressing the staff nursesí concerns related to wages, rates of pay, hours, working conditions, and grievance handling." - www.njnu.org

The New Jersey Nurses Union utilizes our voice broadcasting services to contact its members as a general reminder about meetings and other special events.
---
Appointment Reminder Services
The following are just a few of the different types of automated appointment reminder services that our automated phone systems can perform.
Contact Us Today
Contact DSC to learn more about our appointment reminder products, software and services.

* Reference: "Does a Computerized Telephone Reminder System Improve Medical Appointment Show Rate in Inner City, General Internal Medicine, Managed Care Practices." Study presented by: Jeanne McCauley, Director of Performance Improvement, The Johns Hopkins Medical Services Corporation, Wyman Park Drive, Baltimore



Community Services
Medication Reminders
Latchkey Kids
Emergency Notification